QB Street Bistro is a family venture. Silvia and Matteo arrived in Norway after a career in the restaurant business that began twenty years ago between Italy and the United States .
Milano and then Los Angeles – California, followed by Aspen – Colorado to finally come back home in Italy to open and run a little restaurant in Sirmione, Lake Garda, for almost 10 years. The name of the restaurant was QB, Quanto Basta.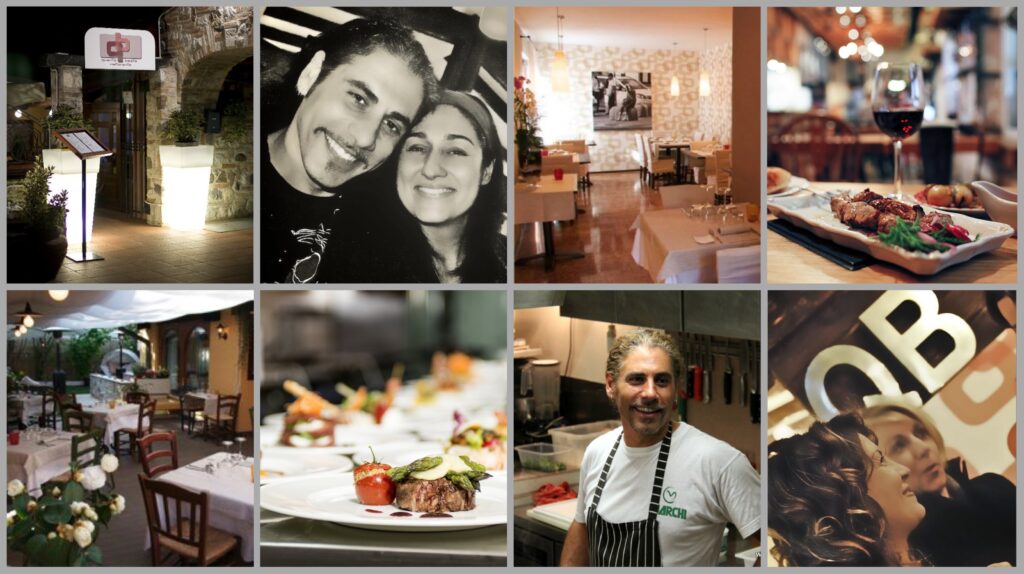 Three years ago they decided that four walls could not contain the goodness that they cooked and served and they start thinking on moving again. Attracted by nature and some Norwegians friends met in Sirmione, they decided to come to Tønsberg to start a new working adventure, this time more dynamic and lively, indeed mobile!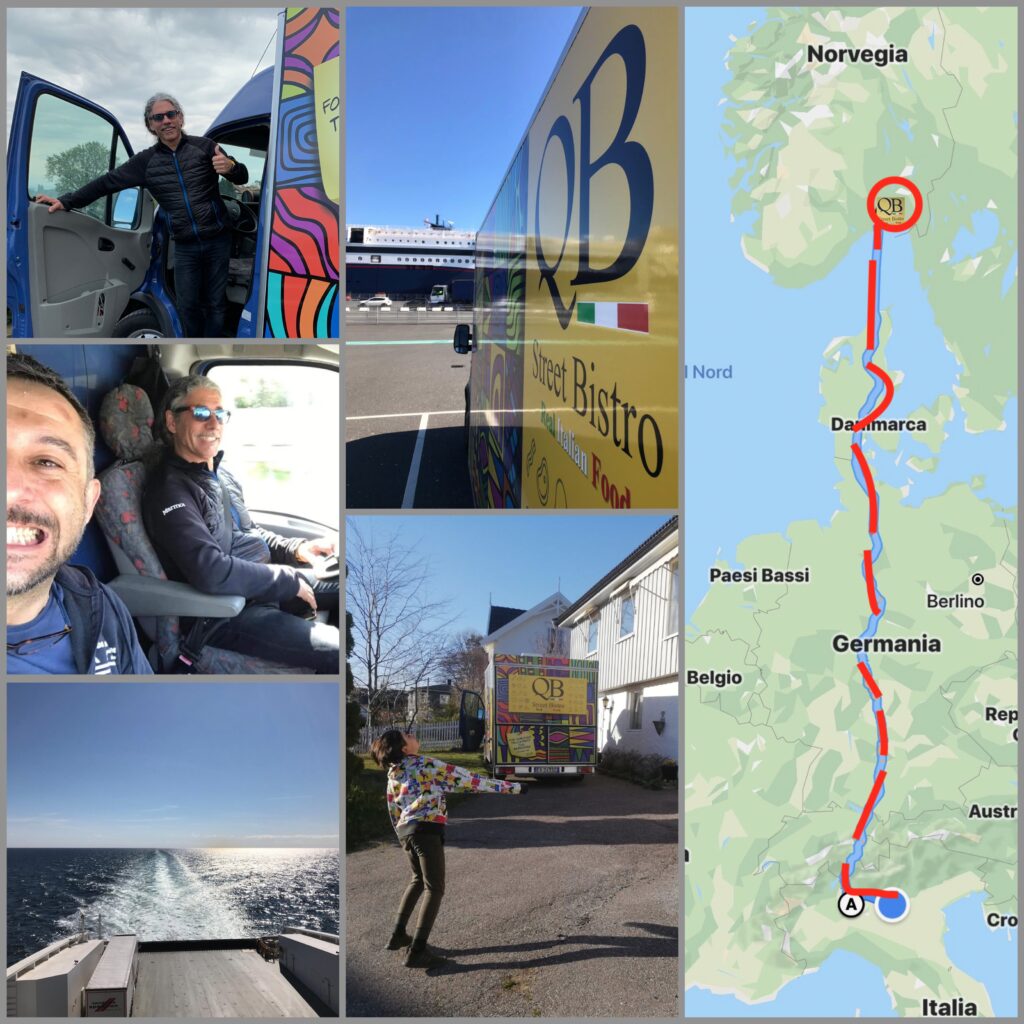 They set up a Street Food Truck to serve their good Italian cuisine, prepared with local products, and Mediterranean flair. Their goal in Norway is now to continue to spread their passion for genuine food, directly on the street, but also to reach the clients in their home, with complete service of home catering, where Matteo's creativity can be fully express.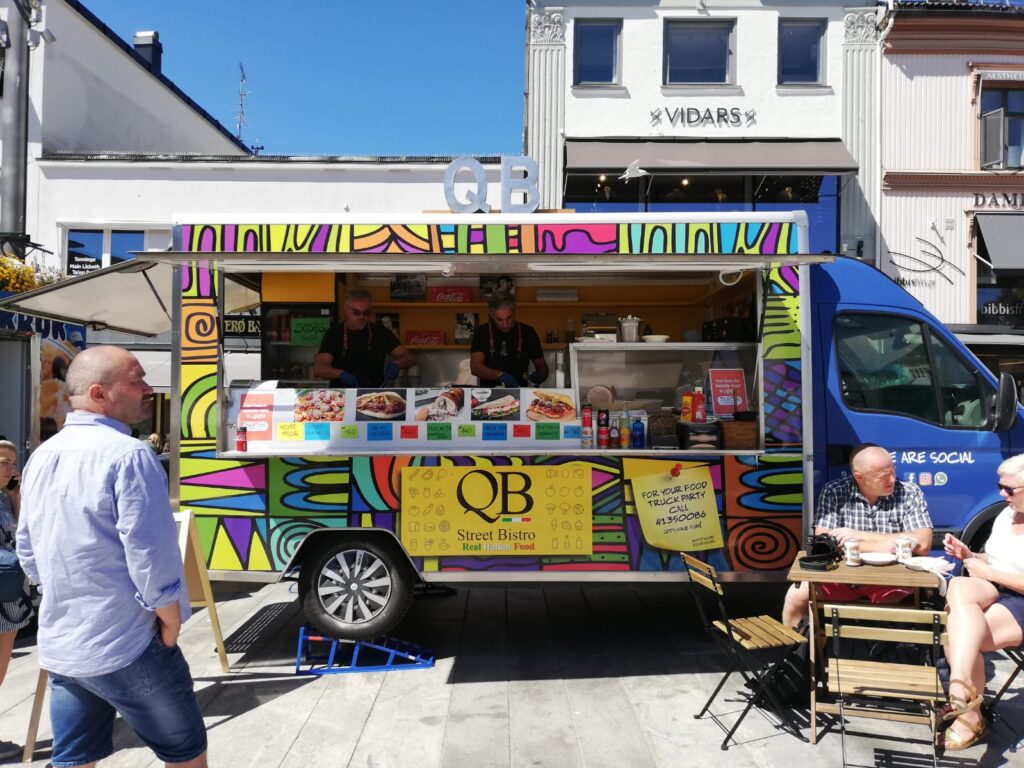 FOOD LAB 2021 !!!
In the 2021 here is a new concept of Silvia and Matteo a "FOOD LAB". Where they could offer an Italian Take Away menu and Lunch Boxes, but is also their base to cook and prepare for catering and Tapas Dinner to be deliver.