The best thing about having a food truck is seeing a different site every day from your kitchen window. If you start the day surrounded by beauty, then is easier to work with love, and as we all know, If made with love food taste better.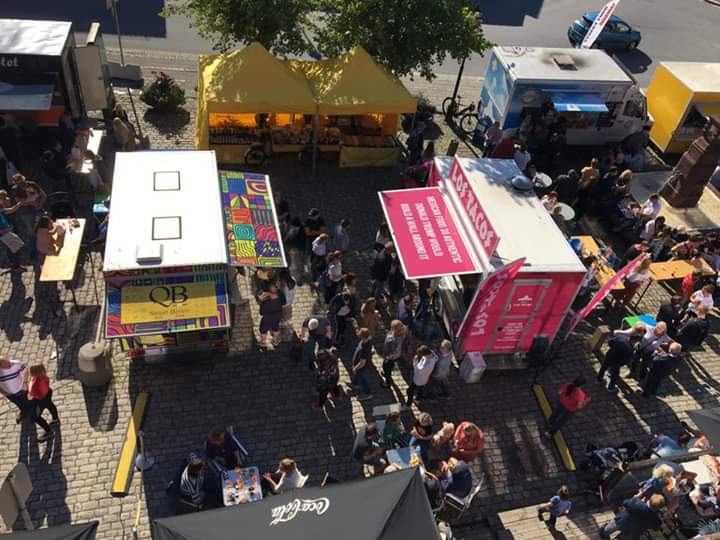 The favourites:
– Panino Porchetta: Ciabatta Bread with Homemade Roasted Porchetta, Asiago
Cheese, Vestfold Lettuce and Parsley Vinaigrette
– Panino Meatballs: Ciabatta Bread, Homemade Meatballs and Melted Mozzarella
– Rigatoni Bolognese
– Piadina with Parma Prosciutto, Squacquerone Cheese and Rucola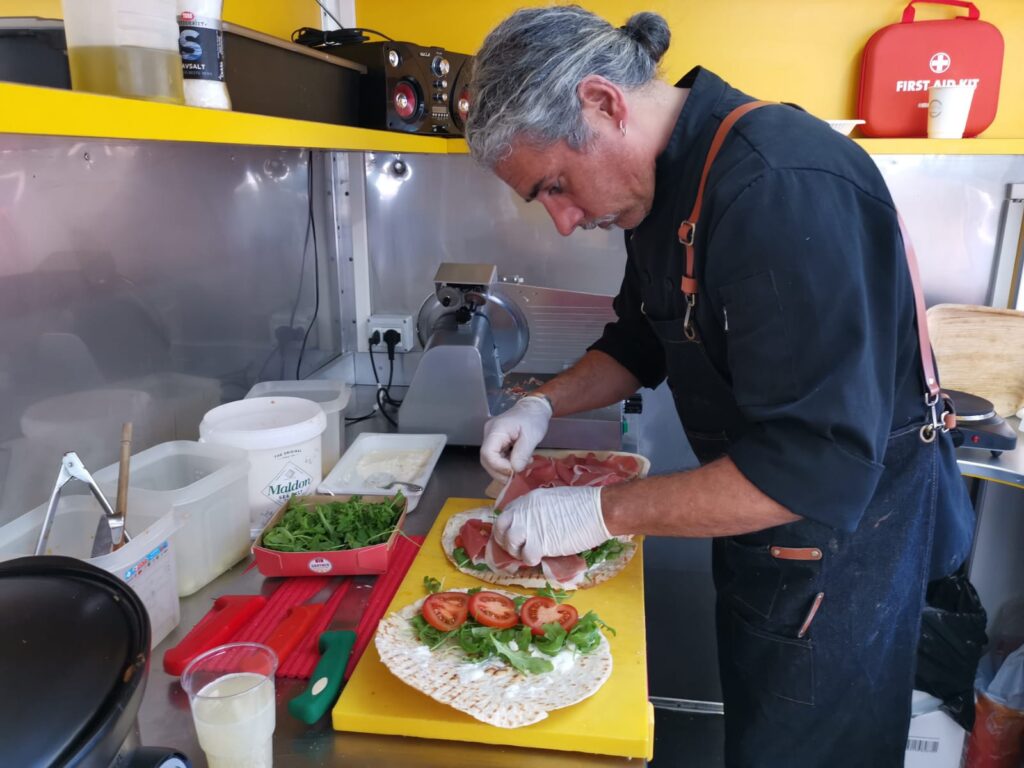 The new twist to evenings with friends. Changing the everyday life of catering, we offer our creativity and professionalism at home, outdoors or in your summer house … wherever there is space to park our food truck and lots of smiles.
QB Steet bistro is born from the idea of bringing a refined cuisine on wheels, focusing above all on traditional Italian recipes, often renewed or adapted to the needs of street food.